I graduated with honors from the Medical University in Lublin, Poland, with a degree in Dentistry in the year 2005. I then moved to Canada and pursued my dental career by attending and graduating the International Dentist Degree Program at the University of Manitoba Faculty of Dentistry in the year 2014.
Upon graduation I embarked on my journey as a dentist in Canada. Having previously graduated from a dental program I gained an insight into both North American and European dentistry; at the same time I have visited South America on a dental mission trip to deliver care to communities in need of various dental treatments. I am fluent in English, Polish and Arabic and am learning Spanish.
I am committed to continuing education opportunities and am highly motivated and passionate about providing the highest standards of dental treatment and care to my patients.
I have made the purchase of Langley Family Dentisrty in hopes to be part of this beautiful community and be able to serve patients to the highest standards and knowledge possible. I'm committed to my career and love every moment of my day. Langley Family Dentisrty is committed to the community by providing flexible hours and the latest technology and education. We have evening and weekend hours available for your convenience and look forward to the opportunity to provide dental care to you and your family.
Love!
Maria
Cathie - Practice Management Consultant
---
Cathie has been with our practice since 2018. She has a passion for dentistry and working with teams to help them provide an exceptional patient experience!
Bhumika-Registered Dental Hygienist
---
Bhumika is a 2013 graduate of the dental hygiene program at VCC and has been a team member at Langley Family Dentistry since then. Her calm and easy going personality helps patients feel at ease during their appointments and her professionalism ensures they leave with an awareness of their oral health status. When not at work, Bhumika spends time with her husband, usually running around after their toddler.
Maria-Certified Dental Assistant
---
Maria is a foreign trained dentist from the Philippines.
Maria immigrated to Canada with her family in 2014. She loves outdoor activities like hiking and picnics with her family and friends.
Maria is very highly trained and loves caring for patients. Her gentle demeanour and attitude are one of her best qualities.
Victoria – Dental Assistant
---
Vicky graduated from the UFV Dental Assistant Program in June 2019 and joined the Langley Family Dentistry team in September of that year. Vicky loves working with kids and helping encourage good oral habits from a young age, When not at work, Vicky spends her free time umpiring baseball and hanging out with friends.
Dana has been a administrator since 2001 and is here to help with all of your insurance questions.
When not working she enjoys spending time with her husband and traveling to Las Vegas or hanging out with her dog Sadie.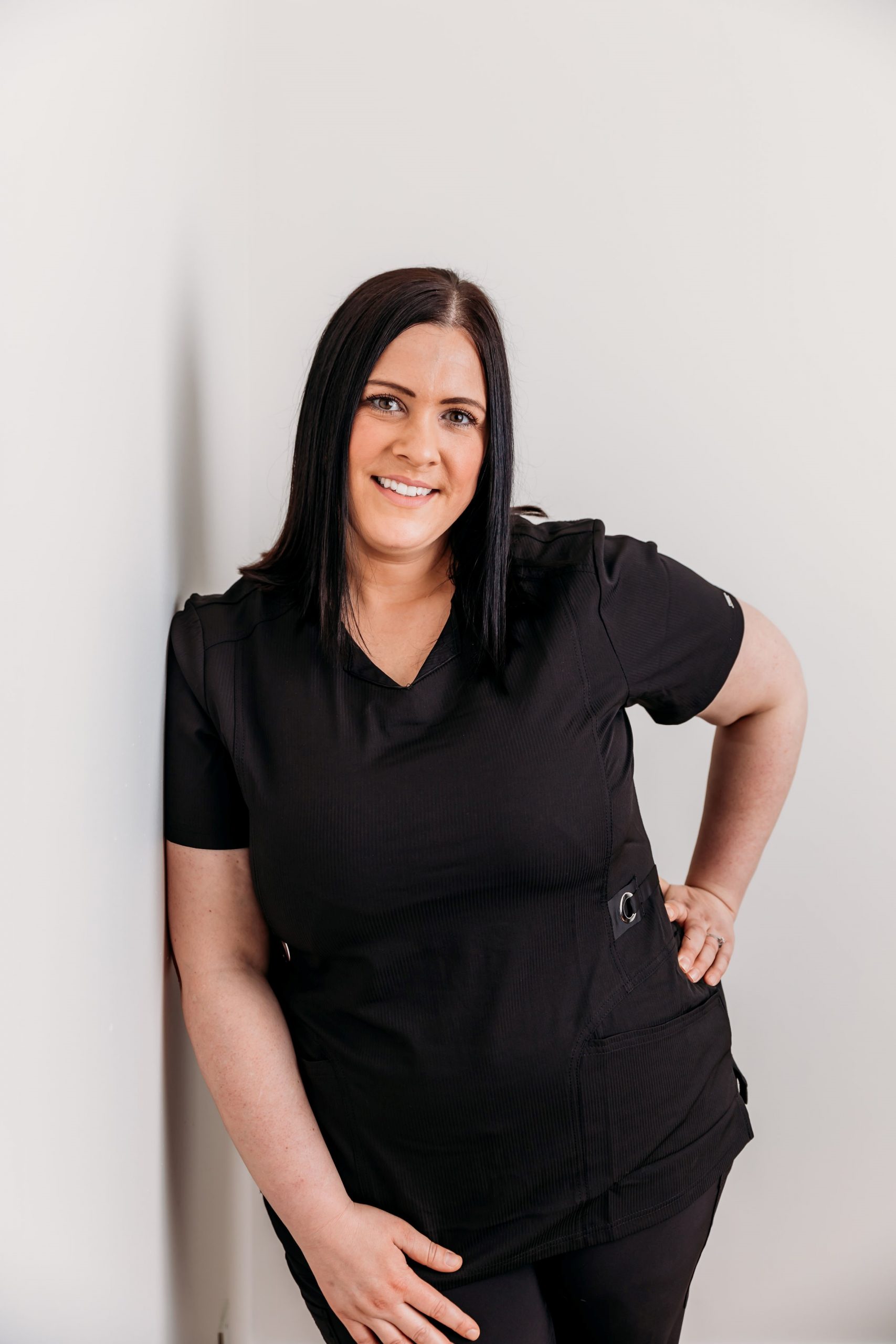 Janet is part of our administrative team, Janet is excited to be a part of our team! She and her husband have three daughters and a Berne doodle named Hank.
Kam- Sterilization Technician
---
Kam has been a sterilization tec since 2018. She loves outdoor activities like gardening and walking.